We are looking for dedicated individuals to volunteer their time to be a companion for a veteran or military family member living with Alzheimer's disease. Volunteers serve 10-12 hours a week allowing the caregivers a much needed break. No medical experience is required as volunteers only serve as companions. This volunteer opportunity truly makes a difference for local families in the Big Bend. We need YOU to be able to serve these families!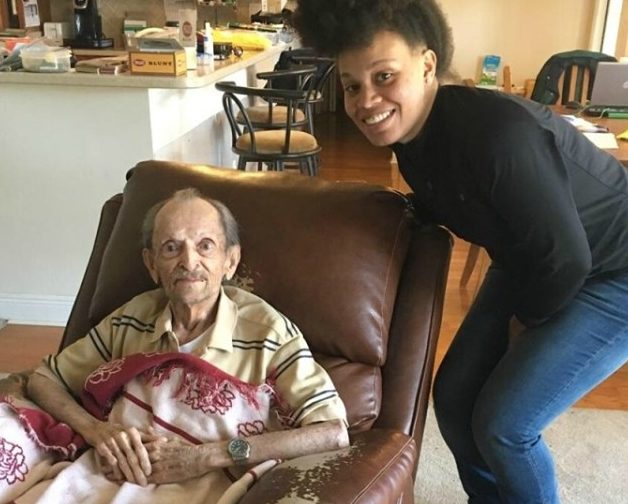 From a family who received help through the Americorps program:
"Our Americorps volunteer through the Alzheimer's Project, Alex, quickly became very important to us. Having a respite worker was a relief in so many ways. Since we did not have to pay an agency, the financial stress of caregiving was reduced a bit. The same person showed up consistently which made it easier for my father-in-law to adjust. His short-term memory issues made it frustrating to constantly deal with new people and changes to the routine. Mostly, Alex brought a great disposition and a calm amid the emotional storm that caregiving often brings. We will be forever grateful."
From a former Americorps volunteer:
"When I started AmeriCorps, I was simply looking to get some volunteer hours and experience to add to my resume. Spending time with two older adults that I volunteer for has brought me more joy than I expected it could. I always look forward to my time with them. Seeing the smile on their faces when they see me, even though they might not remember my name, makes me very happy. I love knowing that I made a tiny difference in their lives and the lives of their caregivers as well. Being part of something bigger than myself is extremely rewarding and AmeriCorps has done that for me."
AmeriCorps members receive monthly stipends, loan forbearance, and an educational award at the end of their service.
Contact Caitlin Dilley at caitlin@alzheimersproject.org for more information.