By Christine Mosher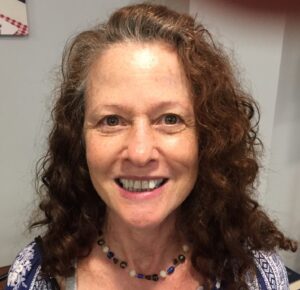 In the Beginning
I am a full-time caregiver to my 90-year old mother. In July 2018, she was diagnosed with dementia with behavioral disturbance. Back in April 2014, I left Orlando and moved to my mother's house in Tallahassee. After a few years, I knew something was going on with her (cognitive issues) and getting worse. I needed some kind of help (education, support, etc.) and didn't know where to turn. So, I went to the Senior Center. The first thing the women there told me was to go to the Alzheimer's Project on Tharpe Road. I told the women "but my mom does not have dementia," and they said the Project would still be able to help me and sure enough they did.
Staff from the Alzheimer's Project told me that "Powerful Tools for Caregivers," a six-week training program was going to start and they said even though my mom does not have dementia, these classes will help. And, they more than helped me. I felt like I was no longer alone in this situation. Finally, I was getting the kind of help I needed, and that gave me peace of mind in a situation of turmoil. They taught me how to take better care of myself, and in turn, take better care of my mom. The training has been lifesaving to me. I have taken it three times (once a year), and will keep taking it as a refresher, as long as they will let me!
But Wait, There's More
"Powerful Tools for Caregivers" is just the tip of the iceberg of the assistance my mom and I have received from the Alzheimer's Project. Once she was diagnosed with dementia, we began to utilize day respite care, aka "social club," that my mom goes to twice a week which is priceless. It also, in my opinion, keeps my mom more physically and mentally active, and gives me a well-needed break. At home, they provide us with an AmeriCorps volunteer who is a big help, is truly awesome and we love.
I have taken "Dealing with Dementia," which is a four-hour training class that comes with a big fat book to keep that is packed full of information, education, resources, and understanding about the disease and how to deal with it. I also attend the caregiver support group meetings which I love and help so much. When I have a problem I can't figure out, I receive phone consultations. The Alzheimer's Project staff and volunteers are the most helpful, compassionate, understanding, giving, kindest human beings I have ever met, and I know they will do whatever they can to help.
The whole point of this is, my mom wants to stay in her home, and I am trying to keep her there as long as I am physically and mentally able to do that. The Alzheimer's Project is helping make that possible every day, and I thank them from the bottom of my heart. They are my heroes!
---
If you're in need of help, check out our services offered to local families in the Florida Big Bend. If you'd like to help, view opportunities to volunteer and give back within our community.