Those Who Give Care, Need Self-Care
According to a recent study, approximately 80% of dementia care patients are being cared for by their families. They spend an average of 6.5 years being cared for at home before being placed in a nursing institution. It takes an average of 6 hours a day to care for elderly individuals with dementia. Although, a majority (56.6%) of dementia caregivers provide care for more than 8 hours a day. Yet, these family caregivers are also still people with jobs, families, and other responsibilities who may have never cared for anyone else before this diagnosis. The need for important services for caregivers to help them cope and find solutions during their Alzheimer's journey is dire.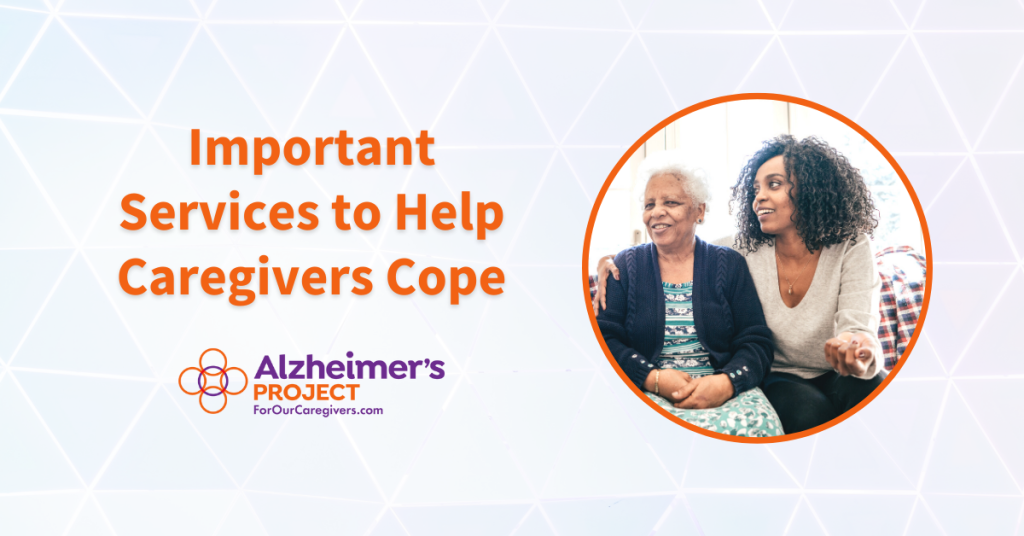 As the disease progresses, additional assistance is needed with self-care such as bathing, dressing, and eating. In many instances, the problem of bladder or bowel incontinence develops. At the same time, behavioral disturbances may happen such as aggression, agitation, anxiety, hallucinations, and nighttime roaming. In addition to the stress of caring for dementia patients, caregivers typically deal with family conflicts and financial problems.
How Can We Care for the Caregivers?
The Alzheimer's Project is a local organization, providing services for caregivers for 30 years. We recognize the isolation, stress and burden encountered by those caring for a loved one with dementia. Our services have been developed to engage the person with the disease while also providing support to their care partners. In particular, many families find our Support Groups helpful. There they find other caregivers experiencing similar situations. They understand the unique challenges and can share advice, tips, and strategies to help manage the situation. One study concluded: "support groups for caregivers of patients with dementia were beneficial for psychological well-being, depression, burden and social outcomes."
Alzheimer's Project Offers Support
We also offer educational seminars and workshops for caregivers, among them Powerful Tools for Caregivers (PTC) being the most popular. PTC is a six-week class to help care partners balance caring for themselves and the person with a memory disorder. It's an evidence-based national program that has been found to reduce caregiver stress. A key finding from a major PTC study indicated:
"Caregivers further described spending less time feeling depressed, guilty or angry, while instead experiencing more periods of calm and peacefulness, after completing PTC. These findings suggest that the Powerful Tools course results in caregivers who take better care of themselves, who react to their emotions in a healthier manner, who are more confident in their caregiving abilities as well as coping with the demands of caregiving, and who are more knowledgeable about receiving assistance from their community when necessary."
Our own research found a strong relationship between the use of our services and the caregiver's well-being and ability to care for their loved one. More than 98% of our caregivers agreed that attending our support groups and Powerful Tools for Caregivers increased their coping strategies. Roughly 2 out of 3 caregivers strongly agreed the support groups (65.4%) and Powerful Tools (67.3%) helped them cope. Over 97% indicated our services increased their awareness of and response to their loved one's needs. When asked if our services allowed them to better care for their loved one at home, 71.2% strongly agreed. These important services help care partners cope, thrive, and connect during one of the most isolating times of their life. They're truly lifesaving!
Local Help Now
If you're a caregiver and haven't attended a Support Group or PTC course, it's not too late! We provide our services and FREE Resource Manual to families in the Florida Big Bend at no cost. Call us at (850) 386-2778 to sign up or browse this website for more Alzheimer's resources.